Activities
Activities in the Hinchinbrook Region
Hinchinbrook Island
Most of the island and the adjacent channel belong to Australia's largest island national park. Covered in extensive biodiverse mangroves to the west and beautiful beaches to the east, the island is home to some of the best variety of wildlife in Australia.
From whales, dugongs and crocodiles sheltering in the waterways west to the island to the green tree frog, sugar gliders and birdlife flourishing in the thick bush and rainforests of the mountanous island. Mount Bowen is the island's highest point at a fantastic 1,121 metres in altitude and once was a volcano.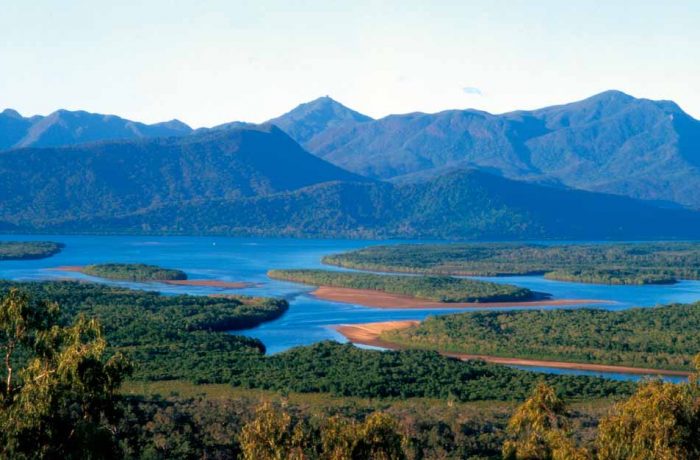 Fishing Charters
We recommend WILD Hinchinbrook Adventures for inshore & offshore sportfishing charters. They depart direct from Hinchinbrook Resorts.
WILD offers a range of inshore experiences and reef fishing charters at prices that are affordable. Whether it's going after the iconic Barramundi down mangrove-lined rivers or taking on some blue water sportfishing, WILD Hinchinbrook Adventures offers anglers some of the best that Queensland has to offer.
Ingham
Ingham is situated about 30 mins South West of the resort by road and is a lovely town of about 5000 residents. Strong in Italian heritage, the community hosts the Australian Italian Festival every year. Another famous landmark, Lee's Hotel, is the historical "Pub with No Beer", made famous by Slim Dusty's record "Saddle Boy".
Many cafes, restaurants and takeaways are fantastic for dining out or for picking up a picnic on your way to nearby National Parks. Tyto Wetlands and the Heritage walk are must do's in this delightful town.
Halifax and Lucinda
Lucinda is home of the largest bulk sugar loading facility with a 6 kilometre long jetty. The port is the southern gateway to the World Heritage listed Hinchinbrook Island National Park.
Halifax is a small town featuring 2 pubs and a Spa corner store.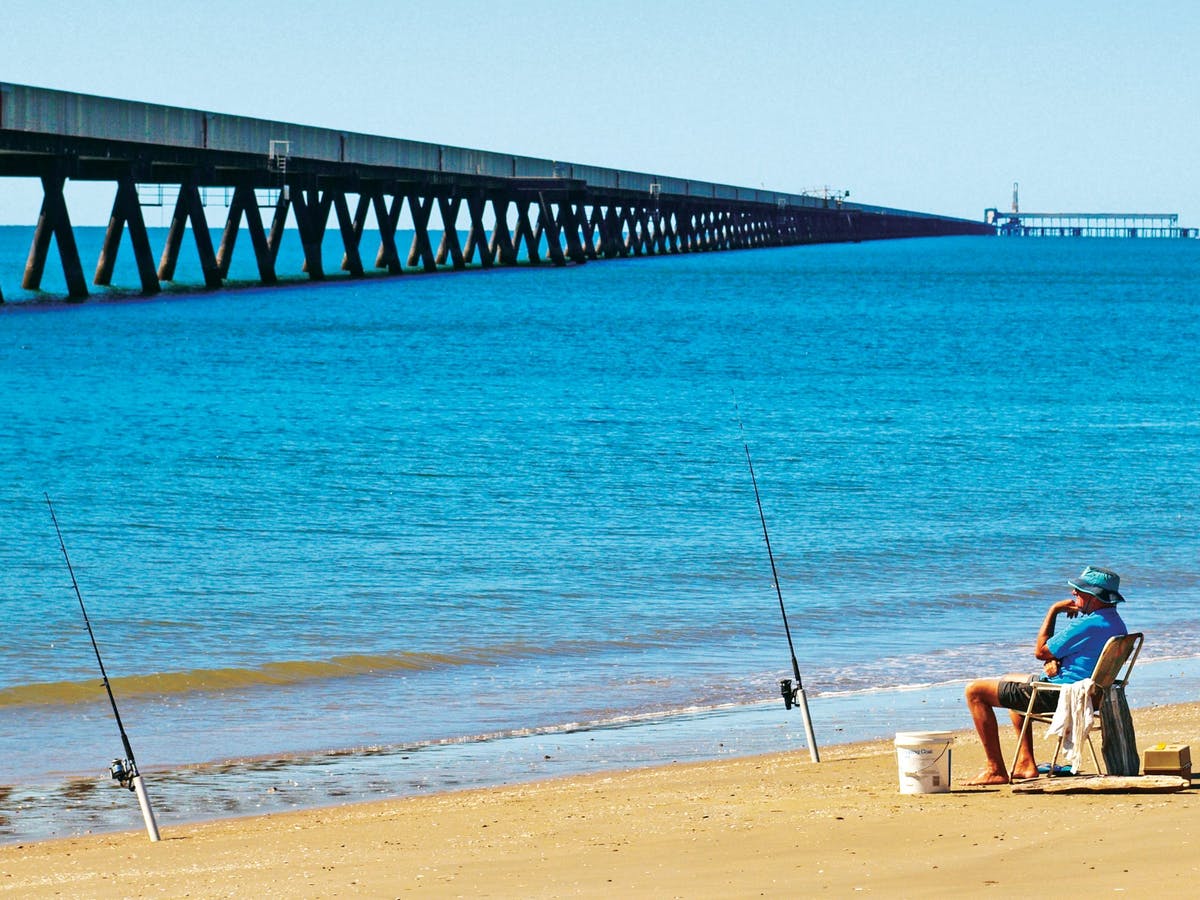 Zoe Falls
Zoe Falls plummets into a deep blue tropical rainforest lined swimming hole, easily accessible from Zoe Bay and perfect for families. If your seeking the incredible views and wish to experience the famous infinity plunge pools then you'll need to climb to the top. The trail to the top of Zoe Falls follows the Thorsborne Trail; however be aware that this is one of the steepest and most difficult sections of the trail, with near-vertical sections.
Jourama Falls
About 50 kilometres south of Lucinda, Jourama Falls consists of open rainforests and specatular waterfalls. Many beautiful clear swimming holes and well maintained walking tracks makes this delightful National Park fantastic for swimming and hiking.
Wallaman Falls
50 kilometres west of Ingham is Girringun National Park and Wallaman Falls. Wallaman falls is Australia's largest permanent single drop waterfall with a 268 metre clear drop. The overall height of the waterfall is about 340 metres with a pool below 20 metres deep.
Picnic areas and extensive walking tracks makes it a fantastic spot for something a little different.
Mount Fox
For the geologist, Mount Fox is located about 50 kilometres west of Ingham and is a 560 000 year old pyroclastic volcanic cone. Mount Fox lies on a basalt lava flow that are 23.6 million years old. Interesting geologic features include a large volcanic boulders known as fusiform bombs.
A difficult 2 kilometre trek with a steep climb ascending about 160 metres can take you to the top. A guide is essential.
Paluma and Mt. Spec
Paluma is a small township 50 kilometres south of Ingham set high in the Mount Spec ranges. A stone bridge spanning Little Crystal Creek was one of the first kinds in Queensland. Many walking trails surround the area with fantastic swimming holes along the steep descent of Little Crystal Creek.